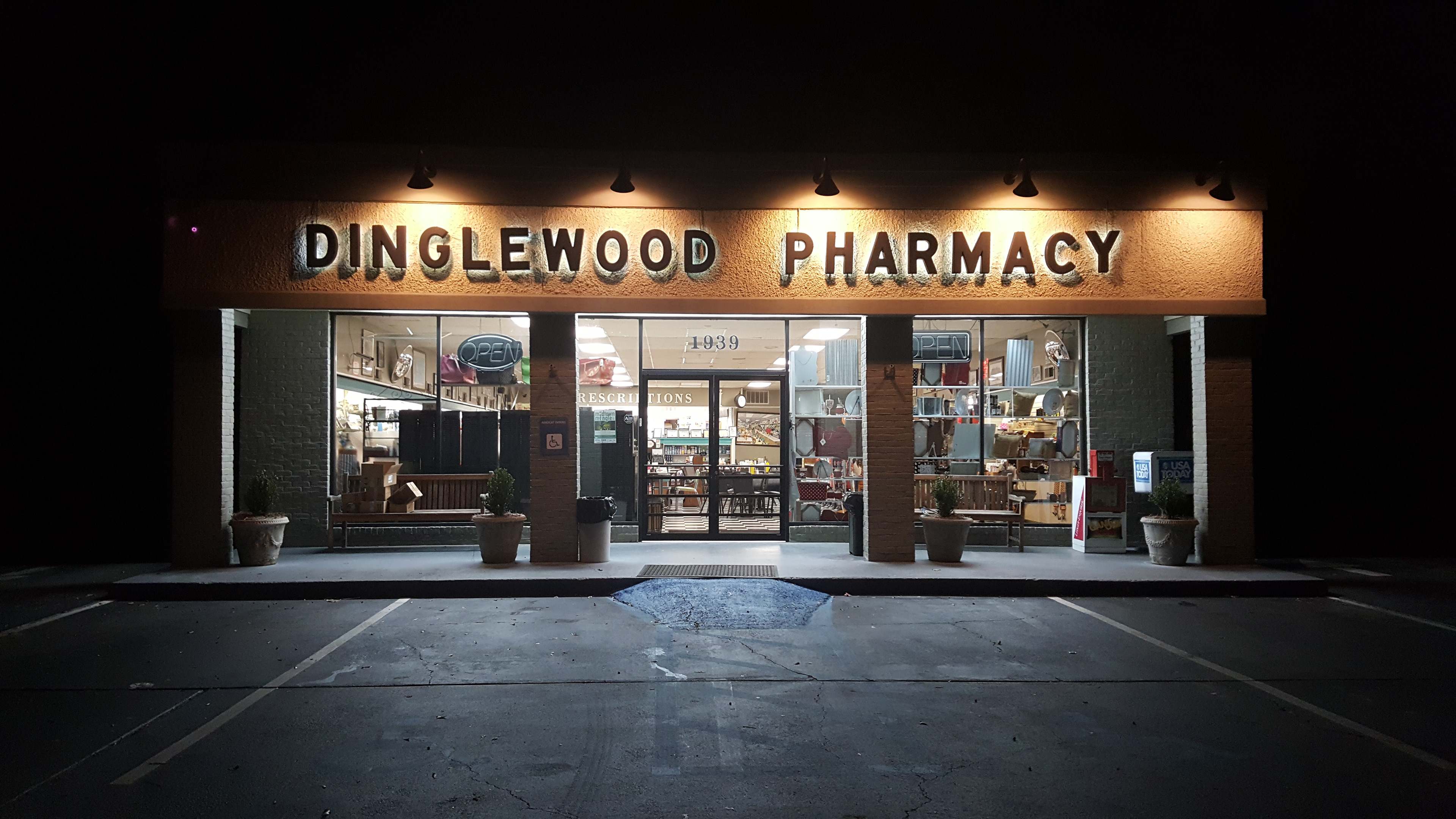 Dinglewood Pharmacy Columbus Georgia
These are black and white photographs of the historic and iconic Dinglewood Pharmacy in Columbus Georgia. With a soda shop bar and a man the locals simply call lieutenant serving customers, this place is known for being the originator of the scramble dog that is now so popular in the south (The scramble dog contains 2 hot dog wieners and one bun smothered in chili and chopped up, topped with crackers pickles and onions).
What makes Dinglewood pharmacy so unique is that it has an old fashioned soda shop feel with a pharmacy in back that knows the locals by name. This place is one of the major landmarks of Columbus GA and holds a place near and dear to all residents hearts.
These black and white photographs capture the essence of the pharmacy in a beautiful and raw form.
All the images you see above can be purchased on my RedBubble store on various products including framed prints. postcards, greetings cards, and also but not limited to t-shirts, longsleeve shirts, hoodies, tote bags, coffee mugs, stickers, iphone and Samsung galaxy cases and skins, laptop cases and skins, pillows, and much more!
From time to time I do photography like this but my main focus is graphic design that I usually design for t-shirts and other products for sale. If you would like to check out all of my graphic designs and what all products I offer please check out my RedBubble store that I sell merchandise on and see if anything floats your boat, this is literally how I earn a living!